Pool Info, Rules and Hours
Now in its 96th season, the Stoneleigh Pool is the centerpiece of the Stoneleigh neighborhood and the place for summer fun. The 2020 season at Stoneleigh Pool was truly memorable! We were the first community pool in Baltimore County to open in this unprecedented year, and the Pool Committee and SCA Board of Governors are grateful to members and staff for their cooperation in making it safe and enjoyable. Here's to a great 2021 season! We invite you to learn more about membership, lessons, volunteering, and employment.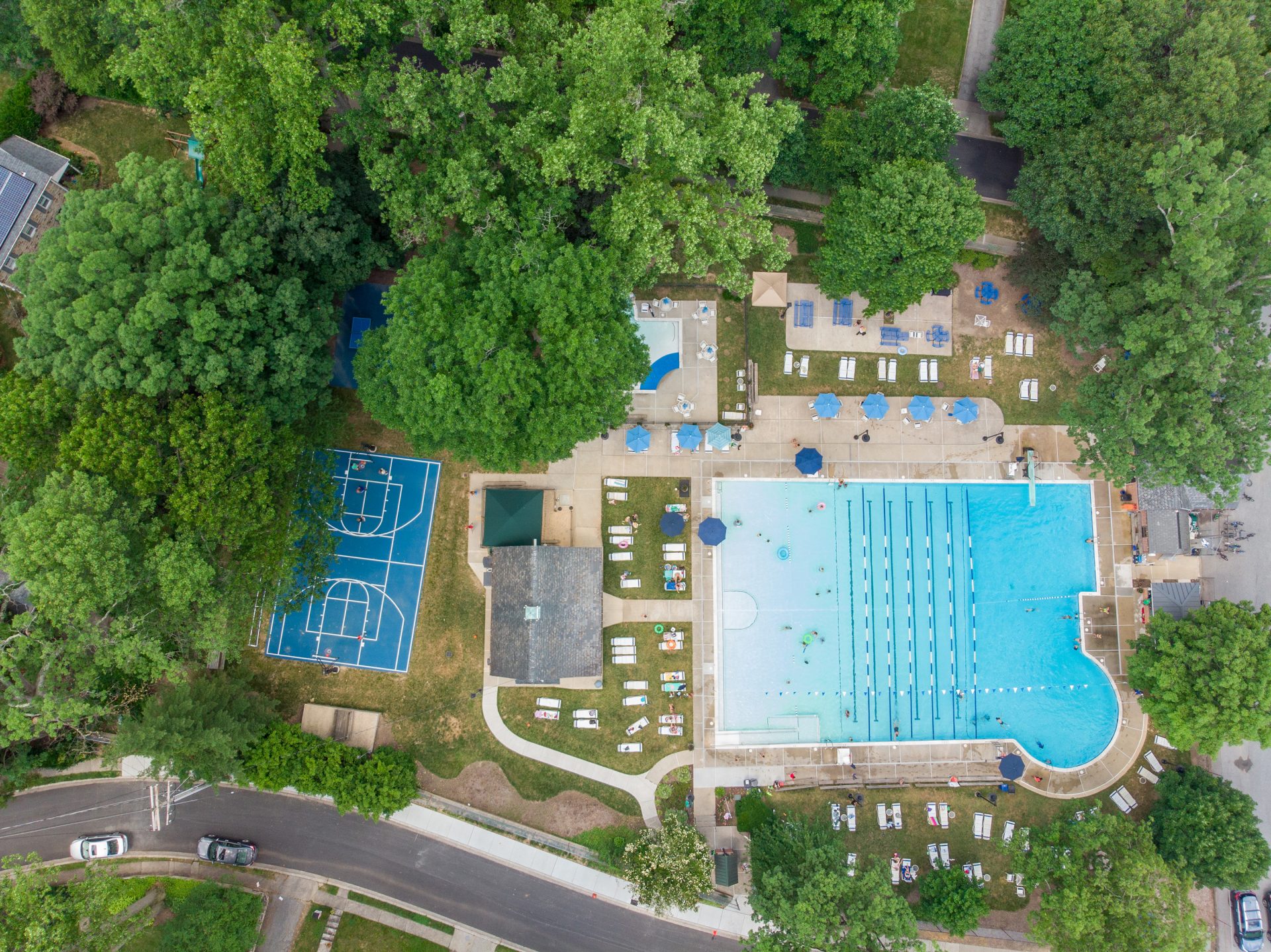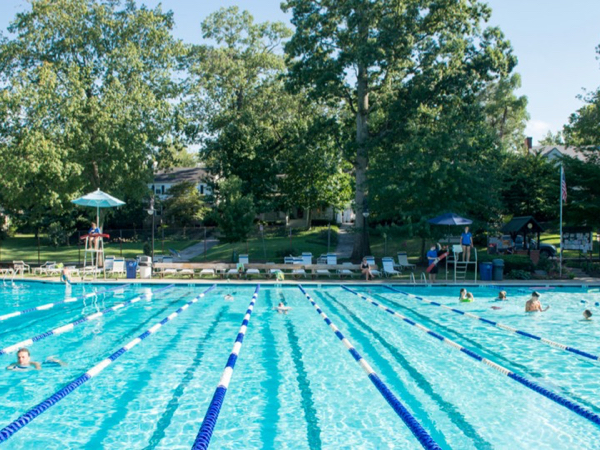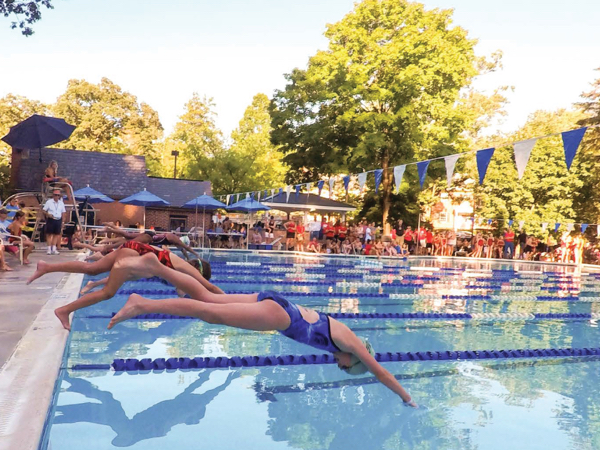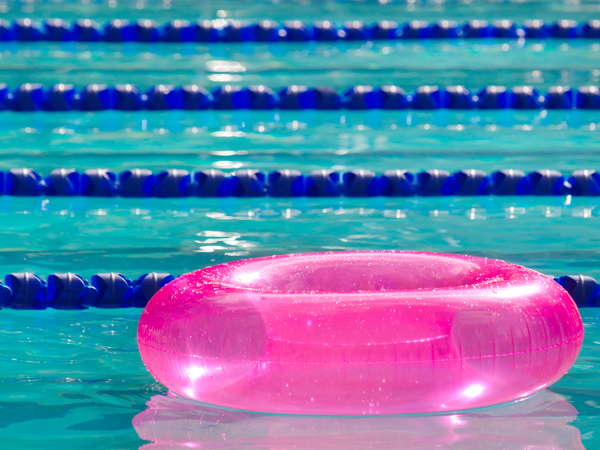 The following rules and regulations have been established for the benefit of all users of the Stoneleigh swimming pool and related facilities to assure the safe operation and to provide enjoyable recreation for our members. Pool members and guests are required to use common courtesy and treat pool management and patrons with respect. Verbal or physical threats are not tolerated and access to the pool may be revoked.
2021 Pool Hours (SUBJECT TO CHANGE)
EARLY SEASON
Saturday, May 29th – Sunday, June 20th
Sundays – Thursdays: 12 Noon to 8PM
Fridays & Saturdays: 12 Noon to 10PM
REGULAR SEASON
Monday, June 21st – Saturday, August 28th
Monday- Thursday: 10AM to 10PM*
Friday – Sunday 10AM to 10PM
Adult Swim back by popular demand starts June 21st, Monday-Thursday, 5pm-6pm, 18+ only in pool, grounds & baby pool open, Pickleball has priority on bbal court.
*Regular hours to be re-evaluated after 7/6, might go to M-Th, 10am – 9pm
LATE SEASON
Sunday, August 28th – 10AM to 8PM
Monday – Thursday: *see below
**ADULT SWIM HOURS ARE DUE TO GUARD AVAILABILITY**
LABOR DAY WEEKEND
*see below
POST LABOR DAY
*see below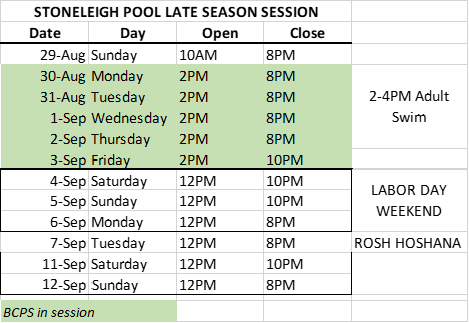 2021 Pool Committee Roster
We are always looking for volunteers to join the Pool Committee and help make the Stoneleigh Pool run smoothly!
Here are the most frequently asked questions about Stoneleigh Pool. If you don't see an answer to your question here, please
contact us.